Appearances at Book Festivals
These are some of the literary festivals that Julie has appeared at in the past few years.
Chalke Valley History Festival
Frinton Literary Festival
Appledore Book Festival
Banff Mountain Festival
Fowey Festival of Words and Music
HAY Festival
Jersey Festival of Words
Oxford Literary Festival
Telluride Mountain Festival
Ways With Words Festival of Words and Ideas at Dartington Hall
Woodstock Celebrates Books
Julie speaks at a variety of book festivals throughout the year.

November 2021
Julie appears with Paddy O'Connell to talk about poppies.
First broadcast on Radio 2 on Saturday 13th November 2021 at 8pm

November 2021
Julie appears with Paddy O'Connell to talk about collecting for the Legion.
First broadcast on Radio 4 on Sunday 14th November 2021 at 10:30am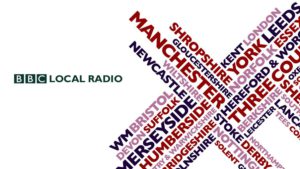 2018
BBC South
Julie talks about Our Uninvited Guests

2019
BBC Radio London
Julie talks to Jo Good about Dressed for War

2020
BBC Radio London
Julie talks to Jo Good about Dressed for War

January 2020
BBC London 6 O'Clock News
Julie talks about VE Day 75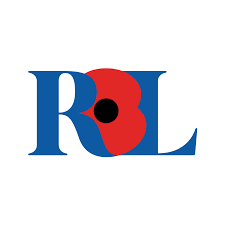 May 2020
Royal British Legion live stream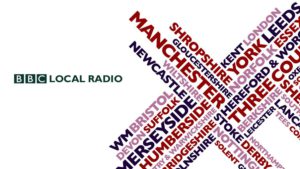 2018
BBC Midlands
Julie talks about Our Uninvited Guests
August 2015
Julie talks with Brennan Nicolls on BBC South

March 7 2015
Julie appears on the Radio 2 Arts Show with Claudia Winkleman

February 27 2013
Jambusters is the story of the Women's Institute and how they ran the countryside during the Second World War. In this video, shown on Wednesday 27 February 2013, Julie accompanies WI Member Sybil Norcott to discuss the book on the BBC One Breakfast programme.

25 March 2013
Julie and Jo Good discuss Jambusters and stories of the Women's Institute during the Second World War on BBC London 94.9.

November 29 2011
9pm, UKTV Yesterday (Sky 537, Virgin Media 203, Freeview 12)
After The War Was Won is the moving story of what happened to the brave men and women who fought for freedom in World War II. For many there was the sheer joy and relief of victory, the anticipation of a heroes welcome and some extraordinary reunions with loved ones. For some the end of the war was more bittersweet, as they returned home to a family of strangers, housing shortages and few career opportunities. In this one hour documentary the men and women who lived through the crucial post war years will reveal what it was really like to return from the front line to everyday life and start to build a new Britain.
This programme, narrated by Julie, is being broadcast on 29th November at 9pm, On Sky 537, Virgin Media 203, Freeview 12.


The Wildest Dream is a major drama documentary about the final climb of George Mallory and Sandy Irvine on Everest in June 1924. Climbers Leo Houlding and Conrad Anker retraced Mallory and Irvine's steps, reaching the summit in June 2007. Julie is interviewed about Sandy Irvine in the film. The film was previewed at the IMAX cinema at the Science Museum in London on 29th March 2010 and very well received.

Julie is currently developing a number of programme ideas with Chrome Radio on topics such as traction engines, the Olympic Games and her most recent publication, Stranger in the House.
The Today Programme
August 15 2011

Julie was a guest on the Today Programme on Monday 15 August to discuss the themes explored by the film The Wildest Dream shown on BBC2 on Wednesday 17 August at 9pm.
Between 1939 and 1944, it's estimated around three million children left their homes and families in parts of UK territory thought to be under threat from German (or Japanese) aggression, and moved to places of greater safety. Often they and their parents had no idea where they were going nor when they'd be back. For many children brought up in deprived inner city conditions, life in the countryside was a revelation; for others, it was a disaster. And then there were the parents, who had to get used to living with an older, more grown up stranger once the war was over and the children came home. Jenni is joined by Julie Summers, who has written a book of evacuees' stories; and Sheila Shears and Jessie Nagel who were evacuees themselves. (Text © BBC)
To listen to this programme, click here. (Interview starts 22 minutes in)
A few years ago Julie Summers travelled to the provincial town of Kanchanaburi, 90 miles west of Bangkok, to visit the bridge which her grandfather and 2,500 of his men had built over a period of six months from October 1942 to April 1943. He was the real life colonel on whom the character of Colonel Nicholson was loosely based.
Listen to Julie in conversation with John McCarthy talking about her experience of walking in her grandfather's shoes. A clip from Anton Lesser's evocative reading of The Colonel of Tamarkan introduces the conversation.

See also details of the related programme broadcast the following week featuring listeners' responses.
At the end of World War Two millions of men returned home, many of them changed forever. Greeting them were women equally changed, by the privations of the Home Front and the trauma of the Blitz. A million children under five were re-united with fathers they'd never met. Many families were placed under huge strain as they grappled to adjust to life post war. In her book 'Stranger in the House' Julie Summers spoke to over a hundred women about how they coped when the men came home.
Jenni is joined by writer Julie Summers and her mother Gillian.
To listen to this programme, click here.
Radio 4 broadcast a selection of listeners' responses to this programme on the 4th September. To listen to this programme, click here.

This 45 minute documentary focuses on life in the POW camps along the Thailand-Burma railway and looks at the role played by the chaplains and religion during the three and a half years of captivity. The programme draws on the leadership and example of Lt. Col. Philip Toosey and excerpts from THE COLONEL OF TAMARKAN, PHILIP TOOSEY AND THE BRIDGE ON THE RIVER KWAI will be used throughout. It will be presented by Terry Waite who drew on his own experiences of captivity when talking to the book's author, Julie Summers, the lead interviewee for the programme, about her grandfather's time in the POW camps. Terry Waite saw many parallels and was moved by the account of Toosey's return to Britain after the war. They shared, by all accounts, the same traumas readjusting to life after captivity. Terry Waite summed up Philip Toosey as 'a great man. A great leader, a man of stature and an inspiration to his men.'
Battle of the Books
April 2006

Julie appeared on Battle of the Books to defend Heinrich Harrer's The White Spider against Joe Simpson's Touching the Void.
Julie is a regular contributor to BBC Radio Oxford, BBC Radio Merseyside and has done a number of local radio interviews in connection with her books.
Also: GMTV, BBC and ITV for a number of interviews in the 1990s.