Tracing the short but fascinating history of the war cemetery
This book charts the brief history of the war cemetery. It could equally have been called From Crimea to Korea since we did not have war cemeteries prior to the Crimean War and we don't have them now. Our fallen servicemen and women are brought home for burial here in the UK.
It was only with the advent of improved health care that the army could afford to bury its dead in cemeteries with any degree of permanence. Before the mid-nineteenth century and indeed even during the Crimean War, the biggest killer was not weapons but disease. A staggering proportion of soldiers died of diseases such as dysentery and cholera or of gangrene and other conditions that set in as a result of wounds sustained on the battlefield.
However, it was only as a result of the Great War that commemoration of the dead became something that was taken so seriously both by the public and the military that an organisation was called into being to build and administer cemeteries and memorials to the missing of the war.
The Imperial War Graves Commission (now the Commonwealth War Graves Commission) was called into being in 1917 and has shaped modern Remembrance for three generations and will continue to play a role into the future.
Published in July 2010 by Shire Publications
ISBN 978-0747807896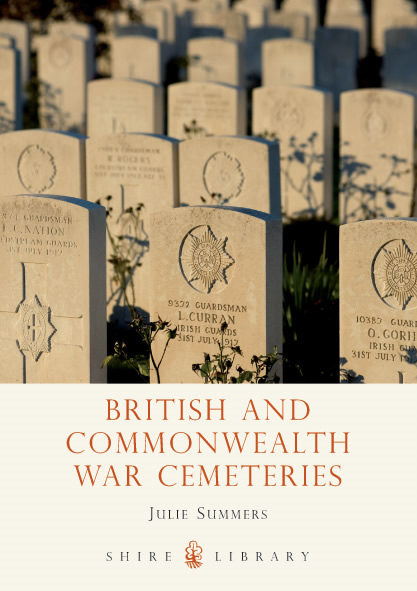 "This is a super little book. Sums the whole fascinating history up in a nutshell."