The story of the first new CWGC cemetery constructed in half a century
In May 2008, after several years of painstaking research and investigation, a number of mass graves dating from the First World War were identified at Pheasant Wood, near Fromelles in northern France. They contained the remains of Australian and British servicemen who died in the Battle of Fromelles that took place between 19 and 20 July 1916.
For reasons of hygiene and decency, the men had been buried by the Germans soon after the battle. There they remained, undiscovered, for nearly a century until an Australian historian convinced military authorities that they were there.
The British and Australian Governments asked the Commonwealth War Graves Commission to oversee the operation to recover the remains and rebury them. Although remains of soldiers still come to light from the Great War at a rate of some 30 a year, the discovery of 250 bodies at one site was exceptional. It led to the decision that for the first time since the 1960s a new cemetery would have to be constructed by the Commission.
Remembering Fromelles charts the story of the discovery of the mass graves, the archaeology behind the excavations, the question of identification and the process of reburial and cemetery construction undertaken during the course of 2009 and 2010.
Published in July 2010 by CWGC Publishing
ISBN 978-0956507402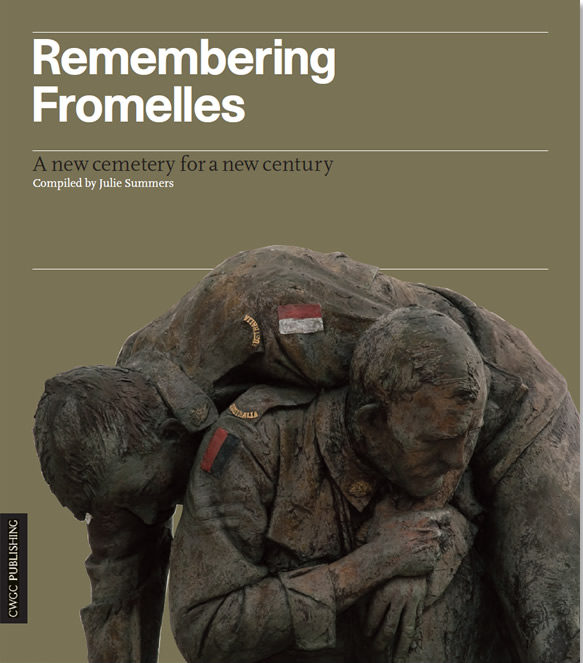 "This is an excellent book. I fully recommend it to all who are interested in the history of the First World War."
"A masterpiece of conciseness in explaining the Battle of Fromelles and the subsequent discovery, recovery, identification and re-interment of the 250 men at Pheasant Wood Cemetery. "