I do not often have the opportunity to speak to someone who wants to make a serious difference to writers' lives. Earlier this month, however, I had that opportunity and I wrote an article which I am reproducing here because I think the man behind the story is exceptional.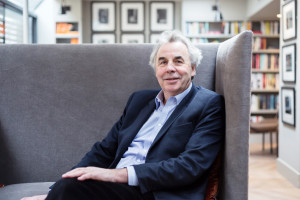 Jeremy Mogford is a passionate man: passionate about life, passionate about his work and equally so about the annual prize he set up in 2013 to encourage short story writing on the subject of food and drink. The prize money is generous by any measure: £7,500 to the winning entry of a short story of 2,500 words. Last year saw over 450 short stories submitted and he hopes that this will be surpassed in 2016. But why this prize and why this subject matter?
The answer lies in Mogford's career. After leaving university he set up Browns Restaurant and Bar in Brighton in 1973. Browns expanded into other cities including Oxford, Cambridge, Bristol and London. He and his partner, John Mayhew, went on to acquire Rules in London, which Mayhew now runs solo. Mogford moved to Oxford in 1976 and has used the city as his base ever since. He was inspired, he explained, by the idea of good, simple food in convivial surroundings. During the early years of Browns he would regularly visit La Coupole, a vast brasserie dating from the 1920s, on the boulevard du Montparnasse in Paris. He recalls an elderly man using a stick, wandering around the tables talking to the diners. 'Who is that?' he enquired of a waiter, 'ah, that is Monsieur le Patron' came the reply. Le Patron had been a presence in the restaurant over many years and then on one visit he was not there. Mogford enquired where he was and received the answer that the old man had fallen to the floor and died in the restaurant a few months earlier, at the venerable age of 94. Le Coupole had been le Patron's life and the secret of his longevity is that he never lost his passion for the restaurant and the clientele who enjoyed its unique atmosphere. Longevity is a word that resonates with Jeremy Mogford and one that he hopes will be associated not only with his hotels and restaurants in Oxford, which include The Old Parsonage,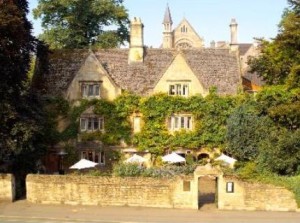 The Old Bank Hotel, Gees and Quod, but with his prize for food and drink writing. When we met in the beautiful new library upstairs in the Old Parsonage I was struck by the comfortable combination of books, art, conversation and excellent coffee. It is easy to see why Mogford's passion for these has coalesced into a literary prize for food and drink in his adopted city.
Food and drink features in literature from the earliest days, from the wedding feast at Cana to Oliver Twist's bowl of gruel; Alice in Wonderland gatecrashes the Mad Hatter's tea party; Proust experiences a moment of exquisite pleasure and is transported to the past when he dips a Madeleine into his tea. Heidi enjoys a Swiss raclette while Moby-Dick celebrates clam and cod chowder. The examples go on and on so that it becomes almost impossible to recall a work of literature that does not contain a salient reference to food and drink.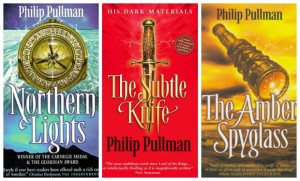 Philip Pullman's His Dark Materials opening chapter is entitled 'The Decanter of Tokay', which contains a lethal dose of poison. It is certainly not the only drink to be laced with an invisible, odourless substance. However it was a whiff of wee that crystallised the idea in Mogford's mind for the short story prize. His son Thomas, author of crime novels set in the Mediterranean, wrote a short story published in The Field about asparagus, with its extraordinary quality that means its scent is detected in urine within ten minutes of eating a single spear. 'Why not a prize for food and drink writing, launched in Oxford? I have lived here since 1976, the city has been very good to me and my family and I wanted to give something back. Something with longevity and which celebrates excellence.' Mogford has already been a generous donor to Oxford's literary scene: it was his financial support that helped to revive the Oxford Literary Festival in 1995 and his support for the festival continued for two decades.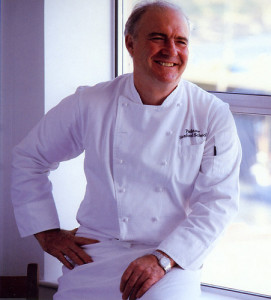 The Mogford Prize is now in its fourth year and is one of the top 25 literary prizes in the country. At a time when average writers' incomes are so low they make headlines, it is a welcome fillip to see a prize that is intended to reward great work and to go on doing so annually. The Mogford Prize is here to stay and its founder is determined to see it grow both in terms of its recognition and reach. In affirming his desire to underline his serious commitment, Mogford has succeeded in recruiting Rick Stein and Lawrence Norfolk author of John Saturnall's Feast, as the guest judges for 2016. He says: 'I want to encourage and attract the very best writers to take part in the prize. It is about celebrating and using food as the inspiration for a story which can also include other elements, such as crime for example.' Food and drink are components but they can be used like a twist of lime in a gin and tonic, to add flavour and fragrance but not necessarily to dominate.
'Above all, it should be fun,' Mogford concludes. The short-listed authors will be invited to the annual Quod party at the Old Bank Hotel on Thursday 7th April 2016 during the FT Weekend Oxford Literary Festival. The authors will be put up in Oxford and well looked after during their stay. But there is more: a cheque to the winner of £7,500 and the winning short story will be published in a slim volume, copies of which are placed in the bedrooms of both The Old Parsonage and the Old Bank where they are enjoyed, and often taken away, by overnight guests. In creating and supporting this award, Jeremy Mogford has added a rich jewel to the literary prize crown for now and for the future.
The Mogford Prize for Food and Drink Writing is open to any writer, published or unpublished, from anywhere in the world. It must be in English and up to 2,500 words long. The closing date for entries is midnight on 6 March 2016. Entries should be submitted by email as a Word document to shortstoryprize@mogford.co.uk.
Full details can be found at http://www.oxford-hotels-restaurants.co.uk/the-mogford-literary-prize/