Welcome to my 14th newsletter and the first one for almost a year. The reason for this gap is that I was waiting to be allowed to announce the news that ITV has commissioned a six-part drama series based on Jambusters. This is definitely the most exciting development in my writing career to date.Contents
Jambusters are Go
Fashion on the Ration
Mountain Matters
Pen Thoughts
Forthcoming Events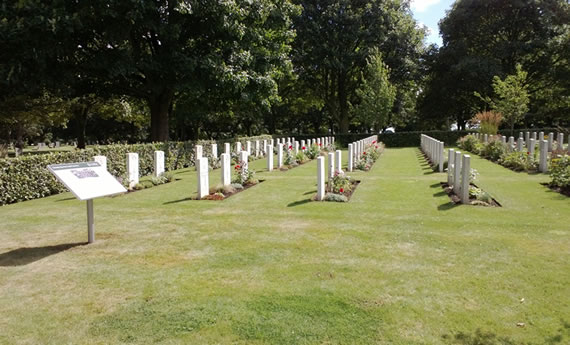 Scartho Road Cemetery, Grismby, war plot with the newly installed panel on the left © CWGC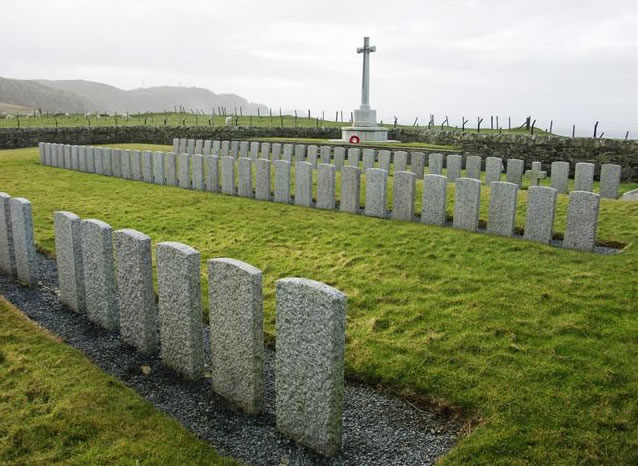 Kilchoman Military Cemetery on the Isle of Islay © CWGC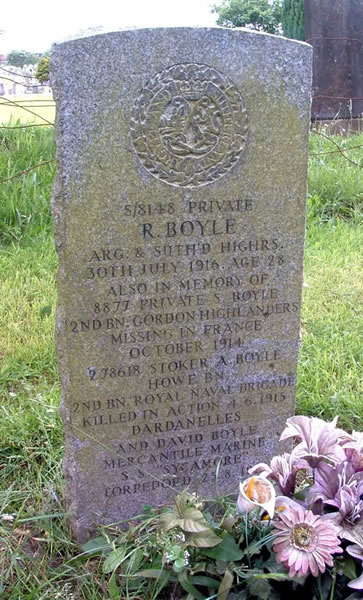 The Boyle headstone, Glasgow Lambhill Cemetery
© The Scottish War Graves Project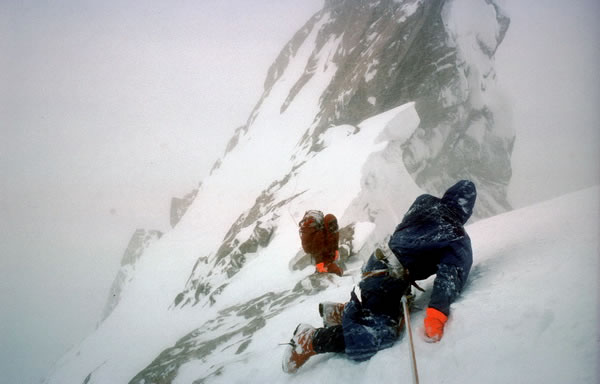 Doug Scott and Chris Bonington (left) crawling down the Ogre ©Doug ScottJambusters are Go
It would be a long story to describe how we got to where we are now, and I will not bore you with that here, but four scripts have been written, and director, producer and script editor have all been appointed. The wonderful thing from my perspective is that the Executive Producer wants me to be involved in the story-lining and to consult on the scripts for historical accuracy. It is a fascinating process and one that I find immensely creative. It is critical for authenticity that facts are correct, and in particular that the detail of WI procedure is followed to the letter. Any slip-ups there and the programme will lose credibility with a very large percentage of the WI, which we do not want.
There are three writers working on the drama. Simon Block, the main writer and the show's creator, is fantastically generous in letting me see early drafts of scripts so that I can check for infelicities and make sure the tone of the language is right. We have had some very amusing email exchanges and he frequently pulls my leg. When I attended a three day story-lining meeting in April there were a lot of questions about what would have happened at particular moments during the war, what incidents we could introduce to make good drama and so forth. I felt strongly that it should represent a true picture of what women living in a village would have seen or experienced. So no Blitz or bombing in the first series, which goes up to June 1940. The location is Cheshire, which was full of airfields, close to Ellesmere Port with the huge oil refinery, within a few miles of Chester and close enough to Liverpool to be associated with that great city. The war in Cheshire would have been the Battle for the Atlantic, which went on for the whole six years of the war. So I had to be on hand to answer questions about the introduction of food rationing, national registration, requisitioning and so forth.
It was an immensely creative process and great fun. On one occasion Simon decided he had a question to which I would not know the answer. He asked me what date it started snowing in 1940. To my embarrassment I did know. There had been a big WI meeting scheduled for 31 January but it had to be cancelled because it had started snowing heavily on 27 January. I had read about it the previous day when I was checking through Home & Country at the WI's Denman College. I felt a complete anorak.
The drama is provisionally titled JAMBUSTERS and will be screened sometime early next summer. We probably won't know the exact slot or date until closer to the time but the team hope it will be 9pm on Sunday nights. To date we have scripts for the first four episodes, two by Simon Block, one by Mark Burt and the other by Tina Pepler. Simon will be writing 5 and 6 over the next couple of months and filming starts at the end of August. There is more information on the cast and production team here [ITV press release]Fashion on the Ration
This book is due to be published at the beginning of March so I am writing it at the moment and am about to start editing the first draft. I describe my first drafts as butterfly soup – it was an expression Philip Pullman used, I think. Anyway, it is an accurate picture of what the book looks like at the moment and I just have to draw the butterfly out of the soup and spread fairy dust on its wings. The facts about clothes rationing and how people coped in wartime are fabulous and there are some very amusing anecdotes. In one exchange of letters the Archbishop of Canterbury, Geoffrey Fisher, wrote to the President of the Board of Trade, Hugh Dalton, bemoaning the fact that his clergy were finding it almost impossible to get new cassocks made, as the amount of material available to the Church's tailors had been reduced by two-thirds. Dalton promised he would look into the matter if the Archbishop would make an announcement that it was acceptable for women to attend church hatless and without stockings. Fisher agreed. More material was provided for cassocks and women were given official permission to attend church without stockings or hats.
There is a lot more to come and I am working closely with the Imperial War Museum, London, who will be mounting a major exhibition on the same subject next spring.
There will be quite a lot going on in 2015.Mountain Matters
On 23 May we opened our mountaineering gallery in the newly refurbished Keswick Museum & Art Gallery. It is so good to have a space at last where we can mount exhibitions and show off some of the fabulous archive material held by the Mountain Heritage Trust. The first exhibition revolves around the first ascent of Central Buttress on Great Gable in April 1914 by Siegfried Herford. He was probably the greatest and most talented climber of his generation but tragically he was killed in 1916. Shockingly, almost a third of the membership of the Climbers Club died in the First World War and we have included a role of honour in the exhibition.
The museum has been really well designed and it has an outstanding café, so if you are in Keswick, it is well worth a visit for food as well as the exhibitions.Pen Thoughts
Janet Street Porter wrote an opinion piece the other day about the joy of receiving hand-written letters. I agree. It is always a treat to see hand-writing on an envelope when it glides through my letter box. I have recently begun sorting through my collection of special letters that I have kept, starting with one from my father extolling the joys of life at university, which he wrote to me when I was living in Munich in 1980. I discovered that I have over 1,000. I wonder, will we keep special emails in the future?
Julie Summers
June 2014, Oxford
julie@juilesummers.co.ukForthcoming Events
A charity In Our Time with Melvyn Bragg
Friday 6th June 2014, 7pm
Hutton-in-the-Forest, Cumbria
To mark the 90th anniversary of the disappearance of Mallory and Irvine
Chris Bonington, Leo Houlding and Julie Summers sold out
Retford Town Hall
Friday 29th August 2014
7pm: Julie Summers in conversation with Paul Trickett about her three Home Front war books
Ladies Literary Luncheon
1st September 2014
Lainston House Hotel, Winchester
Jambusters