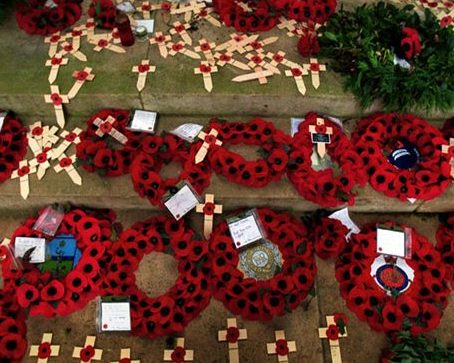 The build up to Remembrance Day always reminds me of the importance of memories. I'm talking here about national memories as much as personal ones. Two organisations most closely connected in the public's imagination to memories in this context are the Commonwealth War Graves Commission, who I worked for part-time from 2005 to 2015 and the Royal British Legion, who I will be working for from now until 2021. Both these great bodies focus a significant part of their work on remembering the individual servicemen and women who died in the service of their country. They do much else besides but both have outstanding archives that tell the story of the organisation and the people involved in them.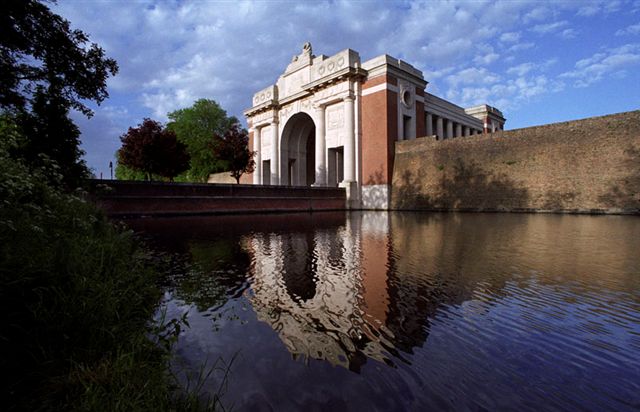 Having spent all my working life using archives I thought it would be a moment to reflect on the importance of archives and their role in preserving the nation's memories, the world's memories in some cases. If I asked anyone to name, say, three archives that would be places to consult when writing about the Second World War they would probably come up with Imperial War Museums, National Archives and the National Army Museum. You might not expect to find anything relevant to that topic in the archives of, for example, Barings Bank or Burberry or even the Met Office. But let me assure you that you can find material in the most unexpected places.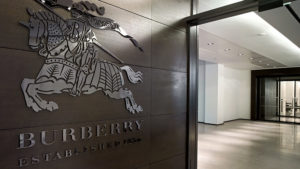 I am a regular visitor to the national collections such as Imperial War Museums and the National Archives but I also enjoy visiting the smaller archives that focus on one single issue, such as the Alpine Club or the Henry Moore Foundation. I did a quick calculation and jotted down the names of 38 archives I have visited in the last few years and I do not think that is close to the total I have consulted one way or another over the course of my working life.
It is hard to have a favourite because all archives are wonderful in their own right but one stands out for me as an experience I will never forget. I was writing The Colonel of Tamarkan, the biography of my grandfather, Brigadier Sir Philip Toosey, who was the senior British officer at the bridge camp over the river Kwai in Thailand. He spent all his working life at Barings Bank in Liverpool bar a few years in the early 1920s. Fortunately he did not live long enough to see it disgraced and then absorbed by ING in 1995. I wrote to bank in the hope that they might have kept personnel files from the Barings' days and got a response by return to say that they had and I was welcome to visit. I made an appointment and set off with a spring in my step and a notebook and pencil in my bag.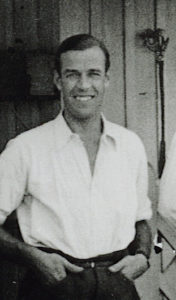 I arrived at an enormous glass and concrete building in the city and felt distinctly out of place among so many dark suits coming and going at great speed. The receptionist phoned through to the archives for me and there soon appeared the archivist himself, dressed in a brown tweed suit and wearing reassuringly thick glasses. He ushered me through the atrium and towards a brown domestic-sized door through which I stepped as if into another world. In fact, it was another world. It was an office full of old-fashioned filing cabinets and shelves bulging with books and folders. I was completely enchanted. The old office had apparently been transplanted lock, stock and barrel into the new building.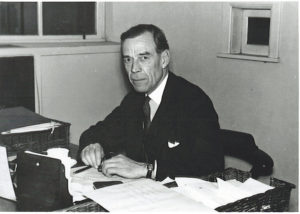 Sure enough the material was as good as the archive promised it should be. An entire personnel file on Toosey, including a fascinating exchange of a dozen or more letters between his boss, the Liverpool Agent for Barings, Alan Tod, and Evelyn Baring in London. So concerned were they for Toosey's welfare (read mental health in today's parlance) that they decided what he needed post-war was perspective with which to begin his new life after three years as a prisoner of the Japanese.
They sent him to South America as a roving ambassador for the firm but really with a view to giving him a chance to find his feet again. It worked and he was forever grateful to Barings. So was I. What a treasure trove and so beautifully preserved. On the surface the file had nothing to do with the history of the bank but in reality it had everything to do with it. The bank was run by men, and a very few women, who were individuals with personal history, characters, foibles and in this case, a war record.
Other archives have been equally valuable and nothing is more thrilling than finding something that even the archivist did not know was there. In the Royal Geographical Society I found a piece of paper slipped into the back of a notebook which had not been unfolded for years. Very carefully the archivist and I took it out and read it. It made us laugh. It was a memo sent from camp 3 to camp 2 on Everest in 1924. Written by Edward Shebbeare, one of the support team, it read: 'I've been out on the glacier for hours looking for Beetham. Either he is lost or he is with you. If the latter, he's a bugger for not letting me know.'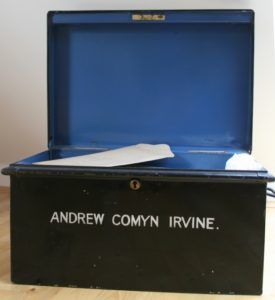 For that book I also found the now famous trunk in the attic that contained all Sandy Irvine's correspondence from the trek and the mountain from where he was never to return. There were photographs, sketches of his changes to the oxygen sets and, hauntingly for me, the final letter he wrote to his mother on 26th May 1924. The trunk was in a family attic in North Wales and it was the most significant archive find of my life. Until 2018, that was. But that is still under wraps and will be revealed in February when Dressed for War is published.
So when you think about remembrance, or just national memory, spare a thought for the wonderful archivists up and down the country and all over the world who take care of this precious material. If it had not been for organisations understanding the value of keeping material for the future and for archivists cataloguing, preserving and caring for it, the history of our lives would be greatly impoverished. An archive might be kept under a bed (yes, I've seen those) or in a cupboard in a private house. It might be in the corner of an office or in an attic. Material might be stored in cellars, attics, barns, stables or in carefully monitored air-conditioned buildings. It is all important and valuable. How this will be kept in the future in this, our digital age, I do not know. But for now I acknowledge archivists at every level because they deserve our gratitude.