It is a very strange feeling when you hand over a proof of a book for the final time. This precious document that you have shared with an editor, a copy editor, a proof-reader and an indexer, is suddenly ready to be shared with others. There is a momentary feeling of loss that, for me at least, is comparable to a bereavement. Well, a bereavement over the loss of an animal, say, not a relative – let's not be over-dramatic.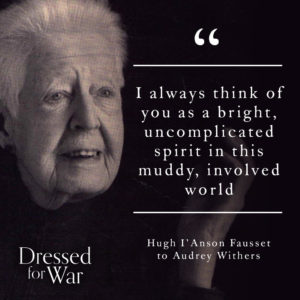 But when I pressed the final send button to launch Audrey back through the ether towards London I felt a terrible, almost physical sadness. She was no longer my private, treasured friend with whom I have spent the most intensive nine months of my life since I laid down my research papers and clicked out the first words of draft one on 7 January 2019. It seems a lifetime ago, as it always does, but it also seems to have gone far too quickly. In a strange way it is a lifetime. I have come to know Audrey over the course of most of her long and varied life, that is with the exception of the years of her retirement. I have found her fascinating, lovely, loving, amusing, passionate and ambitious but also private, infuriatingly self-deprecating and mischievous when it came to covering her tracks.
Now she is almost ready to be launched on the world in her final form. The book, with 416 pages including twelve pages of index and eight pages of photographic plates, will be available from 6 February 2020. Rather wonderfully that is my grandmother's birthday, though she is no longer with us. She knew Audrey well as my grandfather and Audrey were cousins, born two years apart. My grandparents used to visit her on business trips to London and she and Victor stayed with them on the Wirral more than once.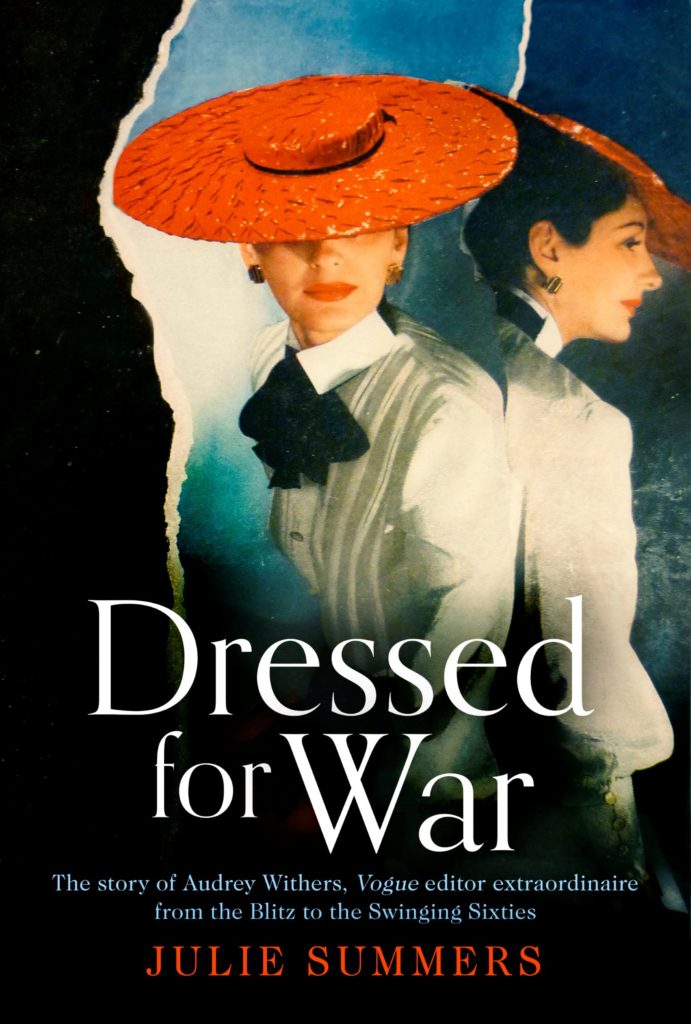 The title for my book, which we have pushed back and forth for months, has been decided upon by the publisher: Dressed for War. The cover image took even longer to negotiate but what a stunning one it is. Undoubtedly the most beautiful cover I have ever had but then Audrey deserves nothing less. It was an American design used by Audrey for the September 1943 issue of Vogue with a list of contents on the left-hand side that included renovations, coupons and repairs. A stark juxtaposition but somehow a beautiful summing up of Audrey's editorship during the second half of the war: beauty and excellence balanced with practical, no-nonsense advice.
For now Audrey is still under wraps at the publishers. I will get to see her one more time before she goes off to the printers to check the layouts and see the final version with plates, index, updated acknowledgements and footnotes. My job is to ensure this wonderful woman reaches as wide a public as possible. Audrey's extraordinary life, her exceptional leadership and her championing of women's causes in the middle of the twentieth century deserve to be better known, especially at a time when women's rights are under threat as at no other time in our recent history. I want to celebrate her editing skills, her ability to attract, handle and maintain relationships with some of the most brilliant but tricky artists and writers of her time. And I want readers to understand that history has created a black and white portrait of a woman so colourful that it needs to be corrected.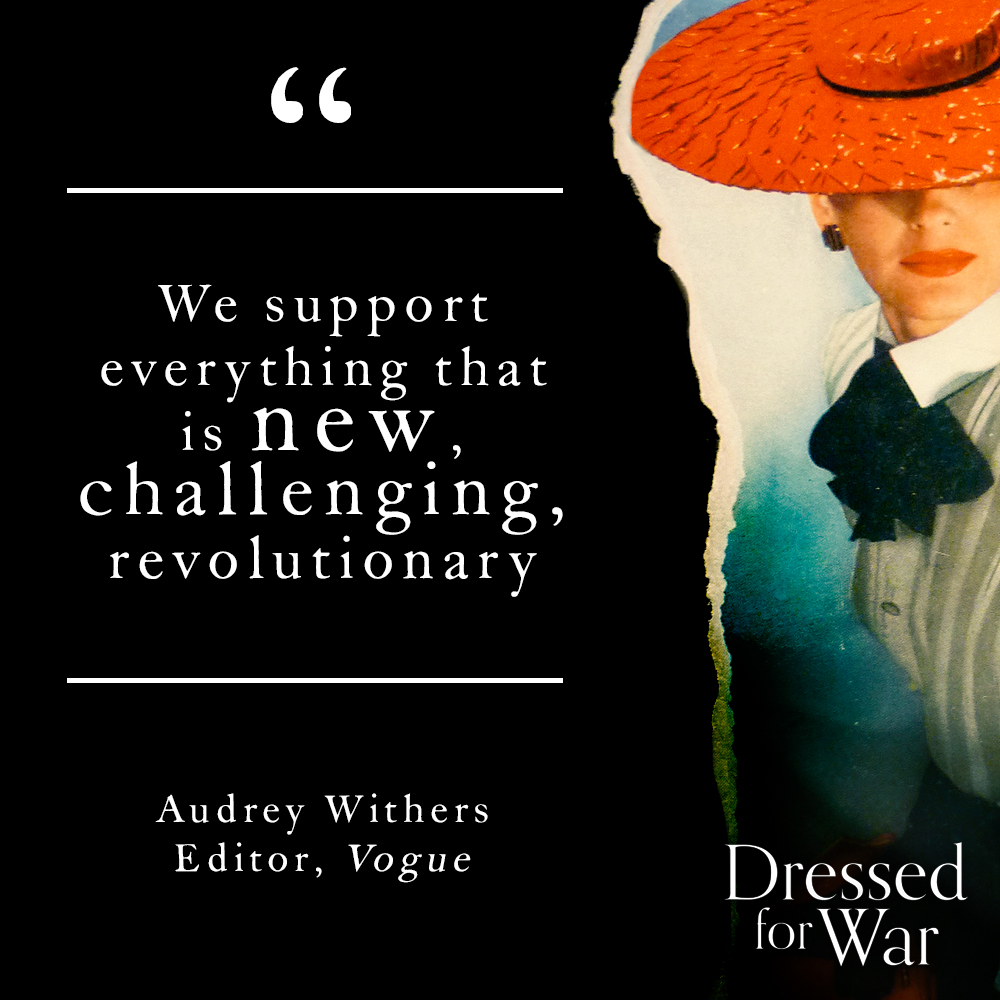 You can pre-order Dressed for War at your local independent bookshop, at all other major bookshops in Britain, and online. The book will also be available as an e-book and an audio book.