Welcome to my 18th newsletter. It's been almost a year since I wrote one and this is mainly due to the fact that I have been working full-time on my next book. As I am about to go on holiday I thought it would be a good moment to assess a very turbulent year and give an update on where things stand, in particular with Home Fires.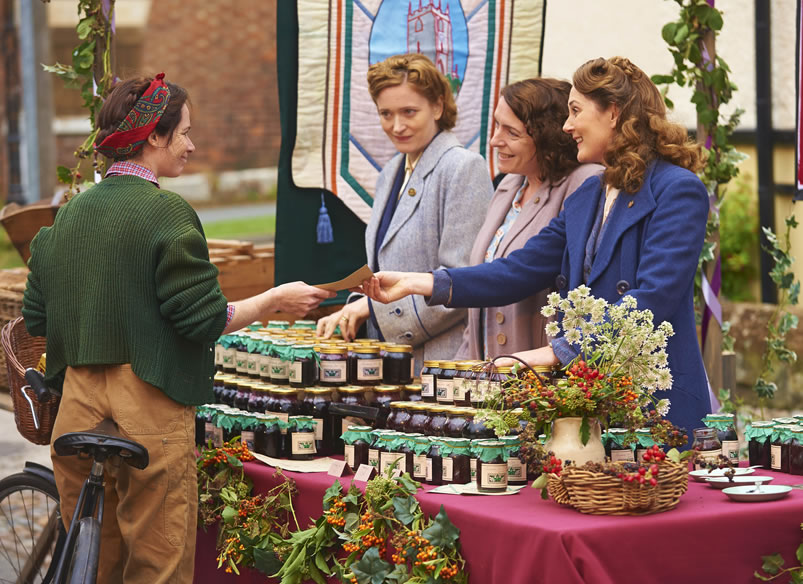 © ITV-Home Fires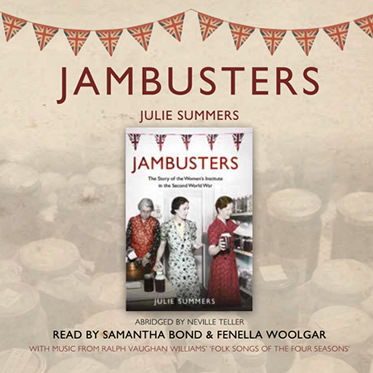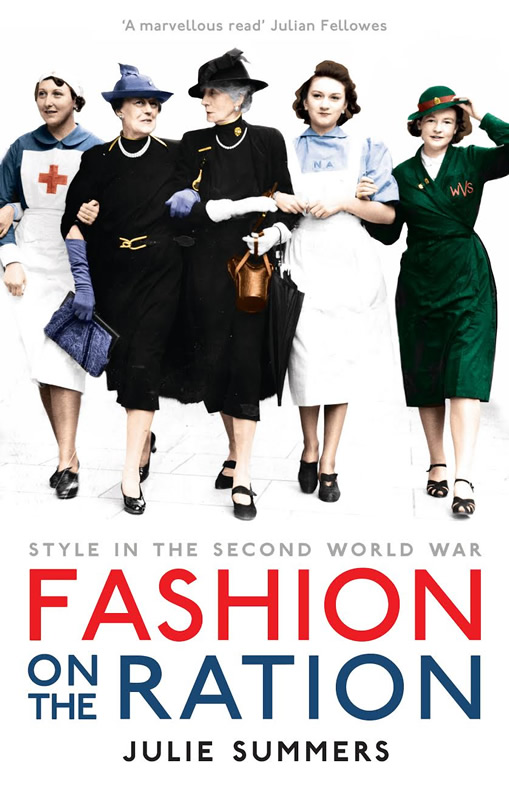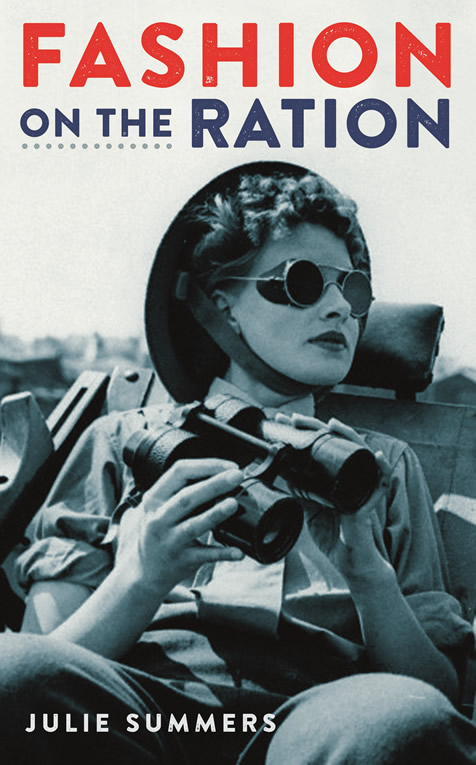 Home Fires Extinguished
The second series of the ITV drama series Home Fires aired in April and early May. It had fabulous reviews this time round and, as last time, had consolidated viewing figures of over six million in the UK alone. The drama has sold in 135 territories world-wide and it was an enormous success in Australia, New Zealand, Canada and America, where it was broadcast on PBS Masterpiece.
In January of this year the Home Fires script-writing team met up in London. The Executive Producer, Catherine Oldfield, welcomed two new writers to the team and we sat through a long and happy day talking about the story lines for series 3. I was excited by the way the story was developing, taking us into the dangerous territory of the Blitz on Coventry, Liverpool and Manchester and ending, more or less, with 'May Week' when Liverpool was bombed night after night with huge loss of life and terrible damage. We explored the relationship between 'beastly' Bob and his wife, Pat. Their story ended in a flaming argument at the wedding of Teresa and Nick in series 2. We decided who would survive the disaster at the doctor's surgery at the end of episode 6 and we knew what would happen to Joyce, Frances, Noah and Boris. Over the course of the spring I read the outlines for episodes 1 to 4 and was looking forward to reading the scripts in May. Then, on 12 May, at 12:08, I received a phone call from Catherine Oldfield. 'I'm so very sorry to tell you that ITV has decided not to commission a third series of Home Fires.' I was dumbstruck. It came absolutely out of the blue. None of us had suspected that the series would be pulled. The viewing figures had been fantastic and we had 'won' the 9pm slot on Sunday night every week against Undercover (BBC drama) except the first week. It just didn't make sense. The excuse given was that the overnight viewing figures had been disappointing. And that was a half-hearted one at best. Everyone knows that viewing habits have changed out of all recognition. Witness the young and how they watch television. I don't think any of my sons watch it live, except when they join us to watch Home Fires. Come to think of it, I seldom watch television live unless it is sport (wasn't Murray magnificent at Wimbledon?).
The real reason Home Fires was cut was because of a changing of the guard at the top of television. ITV has a new team and, understandably, that is the moment to make a mark and bring in something new. We were simply a victim of that change. Collateral damage is how one editor described it. So, it is all over. Home Fires exists as a wonderful 12 episode drama that has been enjoyed by millions and will be missed by millions. That it was such a success is something that I will learn to celebrate, as will Simon Block, the show's exceptional creator and writer. He should take great pride in his work, as should the magnificent cast and crew. In a way it is so good to have ended on a high rather than fizzle out like other dramas. It is just that we felt there was so much more story to tell…A World in Your Ear
Although Home Fires has gone, Jambusters is still very much with us. I continue to own all the rights in the book – film, theatre and audio. In September 2016 ChromeAudio will release an audio CD of the book read by two actresses from Home Fires, Samantha Bond and Fenella Woolgar. It is lovely to know that the world of 1940s women on the Home Front will be captured by these two wonderful voices. If you would like to pre-order a copy you can click here: jambustersaudio.co.uk.
Listen to excerpts from the audio CD:
Samantha Bond:

Fenella Woolgar & Samantha Bond:

Secrets
My new book, The Secret Life of Country Houses, is coming along well. I do not want to give too much away about it as it is still taking shape. It contains some extraordinary stories of people from all different walks of life, meeting and living in houses of sizes ranging from Blenheim Palace, which is so big that no one who works there knows how many windows it has, to a cottage in northern Scotland with no running water. I am due to finish the book in January and it will be published in early 2018. That seems a long way off but the deadline will come all too soon, I suspect.Fashion Goes North
Fashion on the Ration has been a lovely project. The exhibition ran at the Imperial War Museum from March to August 2015 and has now moved to IWM/North where it has been extended in their spacious exhibition galleries. If you have a chance to visit, I highly recommend it. Lady Mountbatten's exquisite bra and cami-knickers, made out of an RAF silk map, are mounted on a mannequin this time. The display is bolder than in London because there is more space and the clothes look glorious. When I was told the book would get a new cover for the paperback I was sad as I loved the hardback image of Miss Parker in her tin hat and shades. I was wrong to be sad. The new cover is perfect for the smaller paperback and exactly sums up the verve of women in wartime who had something to say about what they wore and how they wore it. Congratulations to the design team at Profile.Pen Thoughts
I quite often write about archives and archivists in my newsletter and this time is no exception. Tiny details can make all the difference to a historical story and my new favourite is information in the Wilkinson Sword archive. The designer at WS had a visit in November 1940 from two ex-Shanghai policemen who wanted them to design and manufacture a stiletto knife for silent killing. It was known as the FS Fighting Knife, after the two policemen, Fairbairn and Sykes. What is so perfectly wonderful is that WS has notes from their meetings and early designs for the knife. The only thing I don't know about that meeting is if they had biscuits with their tea. Thank heavens for archives.
Julie Summers
July 2016, Oxford