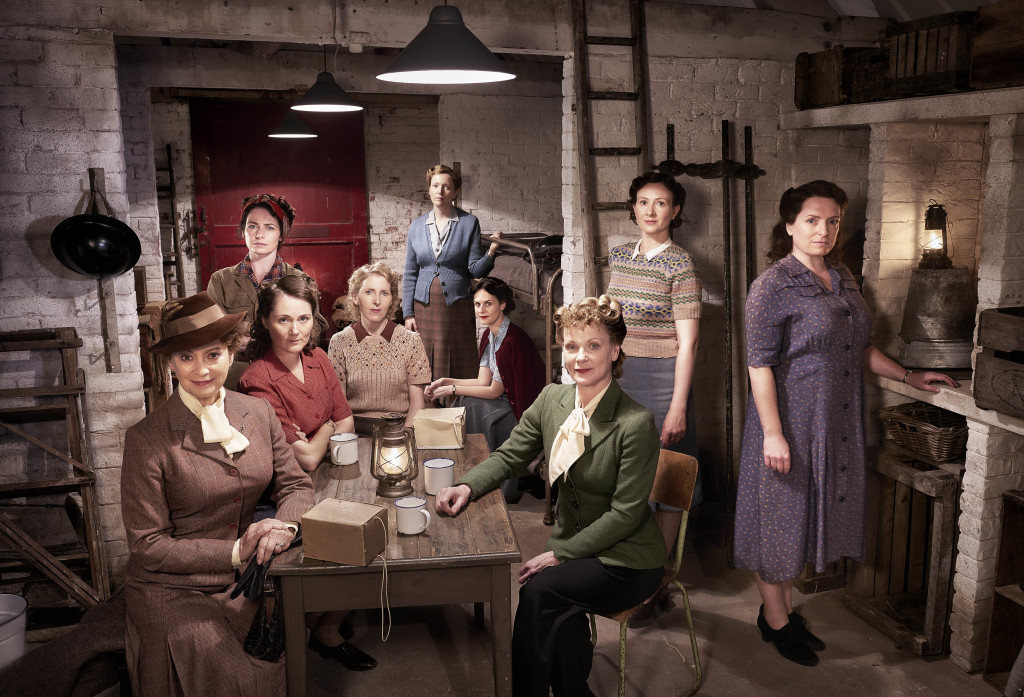 As episode 3 opens we find ourselves in mid-July 1940. The Channel Islands have fallen into German hands and Hitler has told his generals to plan for an invasion of the United Kingdom, codenamed Operation Sea Lion. In Great Paxford Stanley Farrow firmly believes the operation will succeed. He has increased his determination to safe-guard the farm. With the help of Isobel he lays barbed wire and farm machinery across the fields.
Meantime, Little Stan has other ideas about how to prepare for the Germans. All over the country people were anxious, trying to work out who might be a spy or an enemy, and some ridiculous misunderstandings arose, as we shall see. All foreign nationals were picked up and imprisoned either in jails or in camps on the Isle of Man. Many of the men were later freed, as they were considered no serious threat to the country, and were enlisted in the Pioneer Corps. But for the time-being the atmosphere was febrile.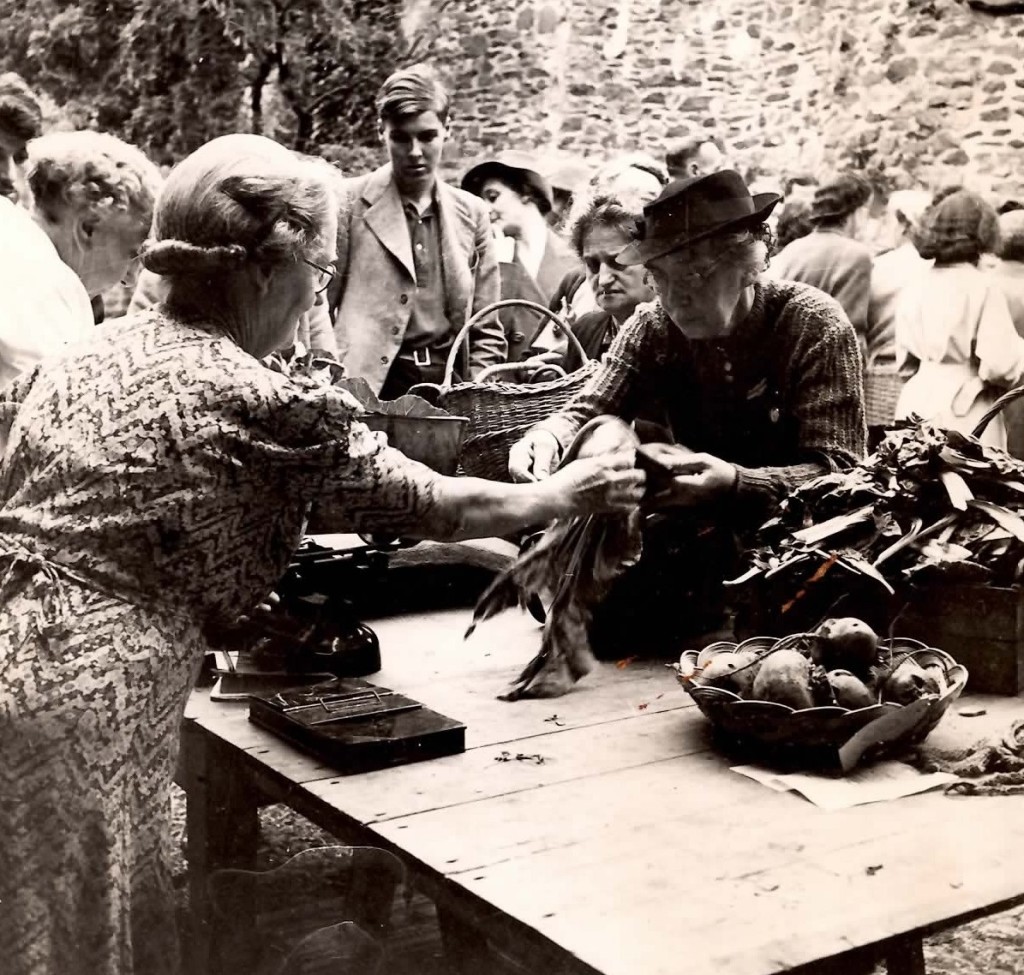 The summer of 1940 saw an increase in the number of foods on the ration. In March all meat was included and in July tea and margarine were added. Tea rationing was particularly unpopular but there were ways to increase the quantities of food available. Gardens were turned over to vegetable growing and the Women's Institutes were very active in growing onions and tomatoes for their local country markets. Yet some things were very hard to come by in quantity and this is where people became resourceful and traded illegally. Much has been written about the Black Market, most of it speculative, because few records were kept and although some dealers were caught by the police, many were not. What I have always found more interesting and believable is the Grey Market. That was not even an official title, so vague were the lines that people were prepared to cross. People in the countryside had greater access to fresh food during the war and were happy to exchange honey for home-made lard, or eggs for butter. It was not illegal but some frowned upon it. Mainly, I suspect, if they had nothing to exchange or barter.
In Jambusters I wrote about a WI member called Sibyl Norcott whose father, Mr Shacklady, sailed close to the wind. He had added pigs to the farm for the duration of the war. This way the family could have meat and lard from the pigs, cream and butter from the cows, eggs from hens and ducks, flesh from turkeys, vegetables from the garden and fruit from the orchard. Sybil's father once swapped a ham for a hundredweight bag of sugar and both parties were delighted. She quickly made the point that Mr Shacklady did not keep all the sugar for himself but distributed it among the neighbours in their Cheshire hamlet. He then bought Sibyl a canning machine so that she could make a few bob on the side helping WIs and other local farmers' wives to can their vegetables, beans and fruit for the winter. It was a good little business for both of them.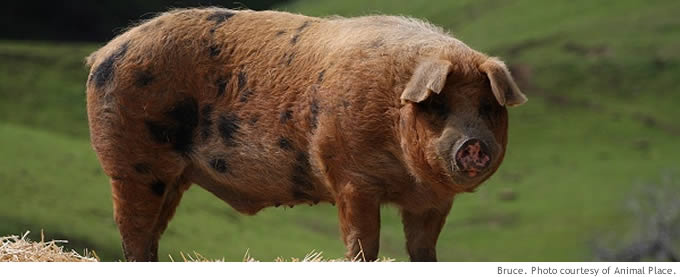 The rules for killing and butchering pigs during the war were extremely strict. A licence was required to kill a pig but if it was a gilt (a young female swine under 12 months) there was leeway in the licence and the farmer had five days to do the deed. Mr Shacklady took advantage of this loophole and killed one gilt for every day of the licence period. On this occasion a Ministry of Food official came round to call. Sibyl and her father had less than 15 minutes warning and had to hide six large hams hanging up in the house in pillowcases. Sybil's father had to think on his feet. He told her to keep the inspector talking downstairs for a few minutes while he hid the evidence. When the inspector finally met Mr Shacklady he learned that his wife was lying ill in bed upstairs so he had been delayed attending to her. In fact she was perfectly well but was tucked up under her large eiderdown with the hams stuffed down either side of her.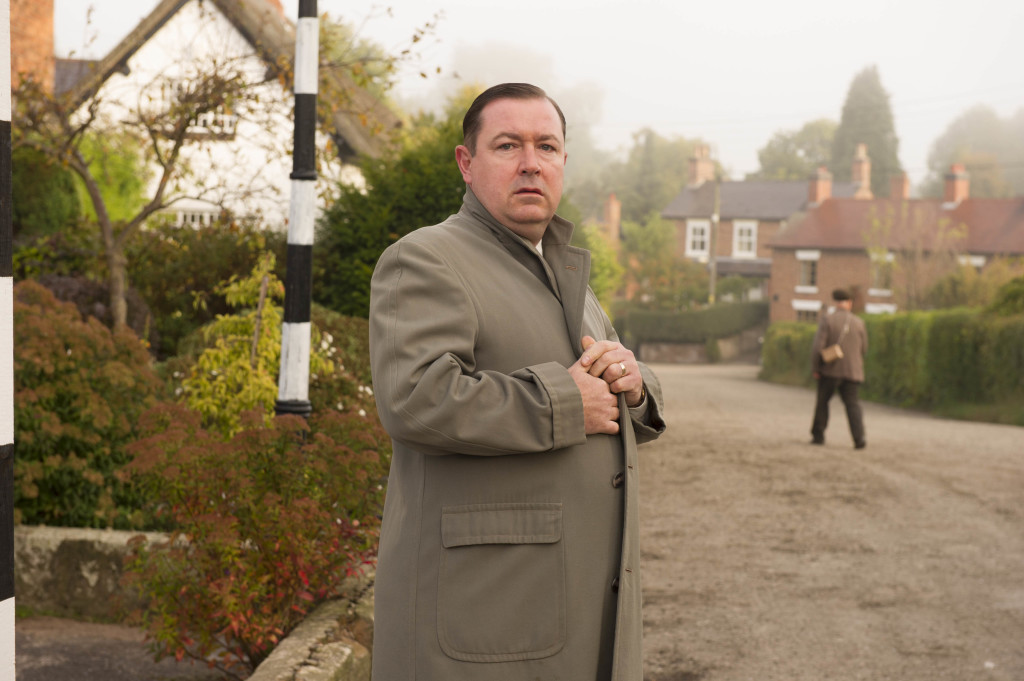 People in official positions, such as the butcher in Home Fires, had to be scrupulous with their returns. The paperwork was a headache with forms to be filled in six copies and submitted to the local Food Office along with the surrendered food coupons. Although Bryn Brindsley is, I am sure, above suspicion, a lady I know of discovered that her greengrocer would sell 'special' potatoes to certain customers. One day she got up the courage to ask him if she could have two pounds of his 'special' potatoes (these were not rationed) and when she got home she was delighted to discover she had one pound of potatoes and a one pound ingot of sugar.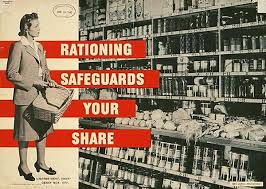 With so much bureaucracy there was plenty of opportunity to exploit the systems that the government put in place. In reality people understood that rationing had been introduced so everyone had fair shares and in terms of overall percentage Black Market goods were a drop in the ocean in comparison with the food bought and sold on the ration. The grey market persisted in the countryside and the impact it had on the economy will probably never be known. However, a dozen fresh eggs or a pat of fresh butter was always a welcome addition to the larder.
Meanwhile, the war has begun to take a serious turn and the final quarter of episode 3 is tense and dramatic. The juxtaposition of everyday concerns with situations that could spell life or death is where Simon Block's drama sparkles. Enjoy Sunday evening!
Jambusters is the true story of the WI in the Second World War and was the inspiration for ITV's drama Home Fires