Welcome to my 10th newsletter, written on the warmest day of the year thus far. 20C in March certainly does not feel normal.Contents
Sticking My Oar In
Children's Tales
Zeitgeist
Jam Tomorrow
Pen Thoughts
And Finally…
Forthcoming Events
Sticking My Oar In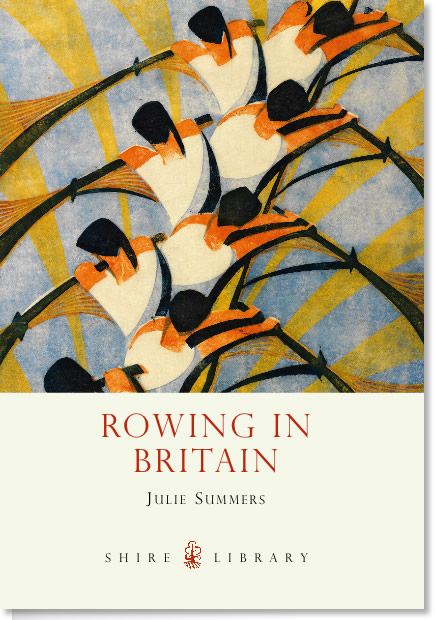 Rowing is usually relegated to 'and finally' in my newsletters but this quarter it reaches the top of the pile. A few weeks ago I was offered what turned out to be an irresistible challenge: to write a short history of rowing for Shire Publications. Start to finish, including sourcing and acquiring 70 pictures, four weeks. I do not think it is clever to boast about writing something quickly because all my texts benefit from iterative attention but this was an exciting challenge: to describe in brief the history of something that makes my pulse beat faster, a sport that grips me to the extent that a close finish brings tears to my eyes; and to do so in a very short space of time. I greatly enjoyed the challenge and although the book is tiny – just 10,000 words – I am pleased with the final version. It may not be the cognoscenti's ideal summary of the sport but I hope it will enthuse armchair rowers and parents. It also permits me to indulge my family's continuing fascination with the sport and to record that Richard rowed in Lents for Christ's and won his blades after four successful bumps. If that means nothing to you, then don't worry, it's gobbledygook to anyone but an oarsman. However, if I flesh it out a bit and explain that the bumping races are the aquatic equivalent of dodgem cars at a fair then although you may not get the importance you can probably imagine the fun.Children's Tales
Meantime, When the Children Came Home has appeared in paperback. This book, more than any other I have ever written, has given rise to unexpected and very rewarding results. In earlier newsletters I have written of Jessie Nagel and Sheila Shear and how their stories have resonated with the readers. Sheila's Jewish family was billeted with a Christian bachelor in Chesham and the relationship grew into a lifelong mutual friendship which has become one of the most commented on in the book. Jessie suffered a brutal and deprived childhood but spent four years during the war living in a hostel run by three Guiders. Their leadership, affection and example changed her experience of childhood and she credits them with giving her a life she could never have dreamed of without the interruption of the Second World War. But let me also touch on Nigel Stanley's story, because that has been rewarding in a different way. As a result of my grandfather's experience in the Far East during the Second World War I have always had a special interest in the war in the Pacific. As usual I must qualify that and say that war interests me not at all – I hate violence and death – but the reactions of ordinary human beings faced with extreme situations fascinate me. And the Far East certainly produced its fair share of extremes. Nigel Stanley's story is the longest in the book, and so it should be, for it is not a story that can easily be condensed.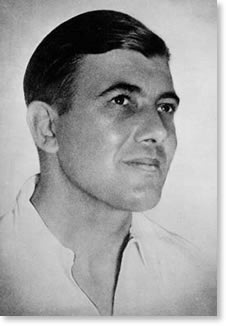 Dr Cuthbert Stanley c. 1940.
His story and that of his son is
one of the most moving I have
ever written aboutIt took me quite some time to pluck up the courage to approach Nigel to tell his family's tale and I felt a great weight of responsibility to tell it with respect but also to reflect, as far as possible, a balanced view of one narrative in the context of the whole story of the Far East. Imagine, therefore, my delight, when I received just the other day an email from a woman whose father knew the Stanleys so well that she had photographs of Nigel's parents at her own parents' wedding. For Nigel this was a piece of the pictorial jigsaw of his father's short life and for me it was proof that stories matter, that they resonate and echo, even decades later.Zeitgeist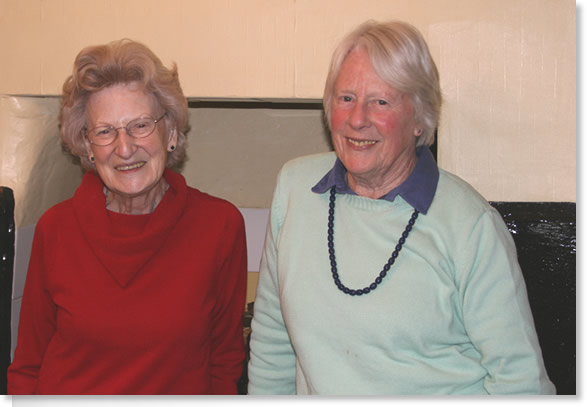 Ann Tetlow (left) with her friend, Dorcas Ward.
Both their mothers were active WI members during the war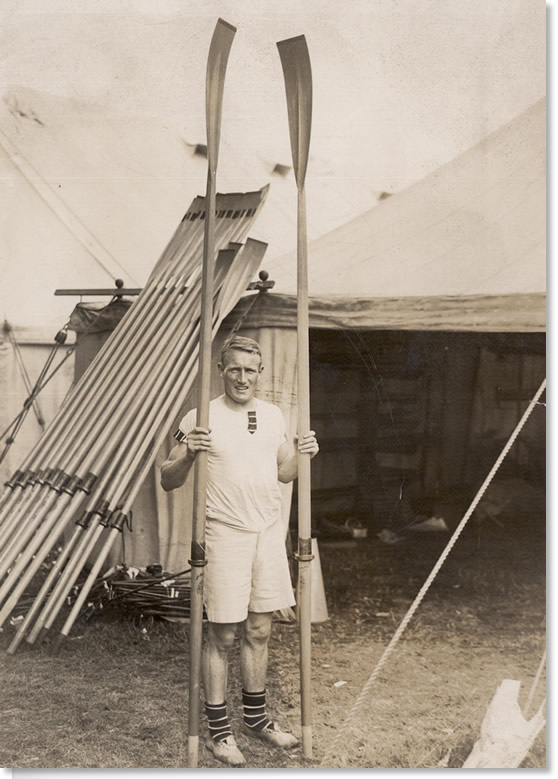 Jack Beresford, 7 times winner of the Wingfield Sculls
and the first man in history to win 5 medals at
five consecutive Olympic Games.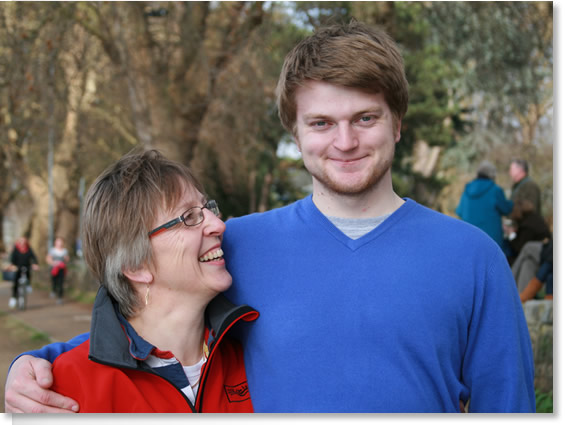 My very large surprise at Kingston Head Race
A very long time ago, longer ago even than last Tuesday, to misquote A.A. Milne, I had a long, uncomplicated and life-changing experience that shaped the person I am today. The catalyst was a German friend whose life story drip-fed into my adolescent self and changed, minutely but effectively, the way I look at the world. Some people change lives because they can, and others, like my German friend, just tune in to a very narrow wavelength at the perfect time, enabling an individual recipient to benefit from that magnetic pulse that can slightly change the course of one's thinking and make a fundamental difference. If all this sounds a bit vague and woolly it is because I have not yet worked out how I am going to share the story with the wider world, or indeed, if I am going to share it. But I think I will. In the end.Jam Tomorrow
This book about the WI in wartime has been more difficult than I had imagined at the outset. The research into the history of what the WI did in wartime and how they sorted out bureaucratic nonsense, used the Black Market to best effect and made enough jam to feed the population for a year was not difficult. The WI is a wonderful record-taker and there was more information available than I could possibly use. Anecdotes abound, but what were more difficult to pin down were biographical stories that shed light on personal, individual experiences. My editor pressed me to talk to women who were WI members during the war but the trouble is that women who were influential in the 1940s would have been in their 40s or older, since younger women would have been engaged in war work, and I have not come across many people aged 110+ who are prepared to be interviewed. However, I was not going to give up and I put out further pleas for information and contacts, and have now found a small posse of women who were children or adolescents during the war but who were involved in the WI through their mothers. Ann Tetlow, for example, has vivid memories of going to the second half of WI meetings as a child and watching drama productions. She then joined the WI when she was older and so can look back on her life as a post-war WI member and use her own knowledge to breathe life into the beautifully written minute books that were kept by their WI. It is one place removed from the actual wartime experience but it sits beautifully with the overall story and I hope Ann and the other handful of younger women I have interviewed will prove to be the golden thread that illuminates the WI tapestry.Pen Thoughts
I have written before in praise of archivists, those brilliant professionals who gather together fragments of lives, pieces of history and nuggets of beauty to help historians and family researchers to put together stories. They are a highly skilled group of people who do a vital job that most of us do not even think about. When trying to convince truculent doubters about the value of heritage I remind people that you can only understand how important an achievement is when it is set in the context of history. A recent example from my rowing book: a young man called Adam Freeman-Pask joined a vastly distinguished group of scullers who have won the Championship of the Thames, also called the Wingfield Sculls. It was first raced in 1830 and has been won by some of our greatest oarsmen, including Jack Beresford who won the race 7 times in a row in the 1920s and Steve Redgrave who won it 5 times in the 1980s. Adam became only the second sculler in the history of the race to win it in under 20 minutes, the first being Peter Haining, three times world champion in the 1990s. That is a lot of statistics. But it also shows the extraordinary importance the rowing world attaches to this race. Without the archive for this event there would be no history. Now very few rowing clubs have professional archivists so this Pen Thought is in praise of those volunteer, part time, often amateur archivists who keep precious material together for posterity. And not just for rowing history. The WI, mountaineering, Second World War postal history archives are all part of that scene. I use such archives in all the research I do and I want to record my thanks to people who put them together and maintain them for general use. You do a fantastic job, thank you.And Finally…
A real treat. I went to watch the Kingston Head of the River Race on 11 March and was delighted to see not only my youngest son, Sandy, sculling for Magdalen College School but Richard rowing with his Christ's crew. A surprise and a pleasure. Rowing is one of the glues that sticks our family together.
Julie Summers
March 2012, Oxford
julie@juilesummers.co.ukForthcoming Events
13th March, The Rucksack Club, Manchester, 7:30pm
Everest Needs You, Mr Irvine
21st March The Winding Wheel, Chesterfield, 7:30pm
Stranger in the House