We've arrived at Eltham and are ready to leave for Paris tomorrow at 6:00am. From where I'm sitting now it all feels a bit overwhelming. Will we be able to cope with six hours a day in the saddle? Will we be the oldest cyclists? Probably not but up there with the others who have senior rail cards.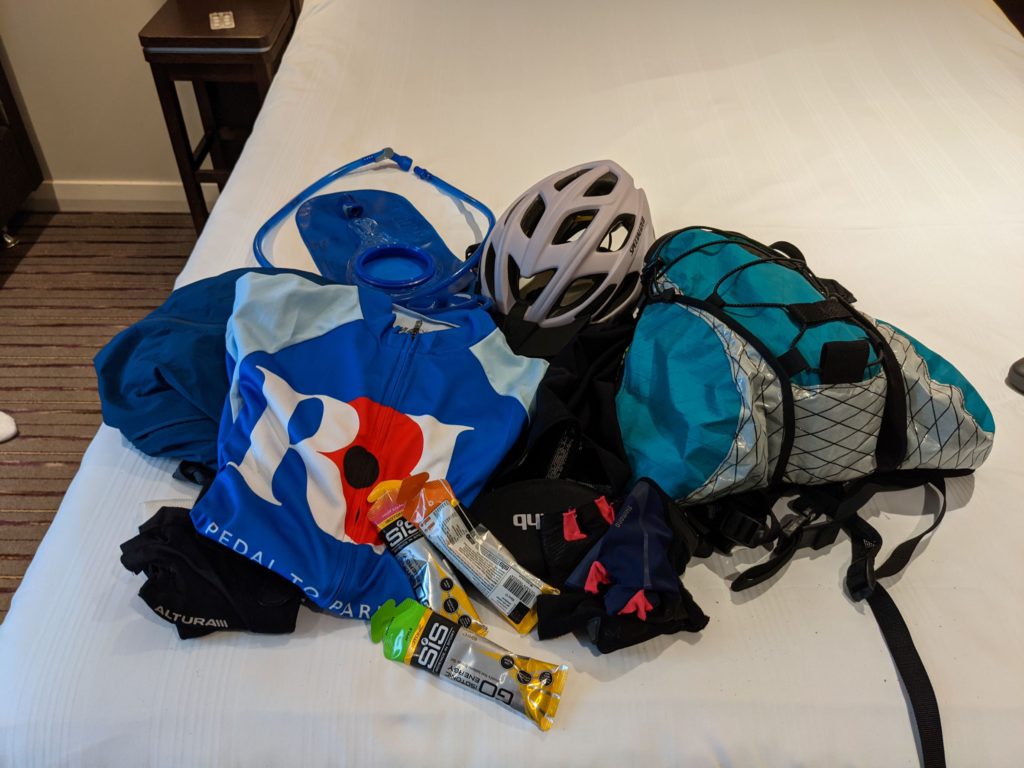 Our journey from Oxford was not uneventful. Although we will only be carrying small packs on the ride, we had to get our rucksacks with all the kit, gel packs etc from home to Eltham via two trains and three cycle rides, one through the West End of London. Why, do you ask, did we not take our car as there is ample parking here? Well, we're now car free, having sold our Skoda in May as we were finding less and less use for it in Oxford. And we thought it was greener to try to use public transport where possible.

So off we set, at the crack of midday, wobbling dangerously with our 14kg rucksacks on our lovely lightweight bikes. At just after 4:15pm we arrived at the Premier Inn and checked ourselves and our bikes into the room. The receptionist didn't blink an eye when we wheeled the Ribbles through the hall and into the lift. As these bikes are our best friends for the next four days they deserve five star treatment. Also, it would be a bit inconvenient if they were pinched.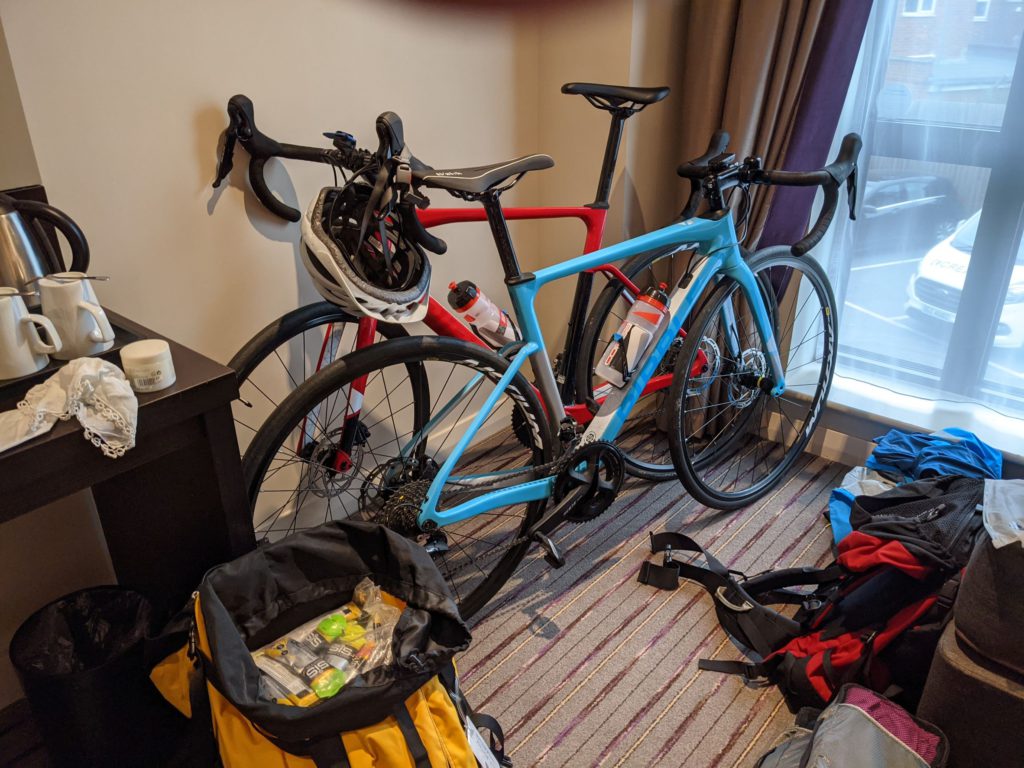 Tomorrow we cycle from Eltham Palace to Dover and then catch the ferry to Calais. If I can still sit I will do as promised and write a short blog about our Day One in the saddle.

A Bientot!
https://www.justgiving.com/fundraising/teamsteeley